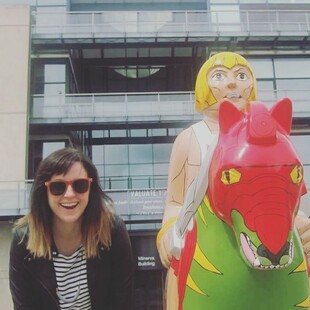 This week's guest is Laura Way; feminist, punk scholar, musician and former bandmate of host, Mike.
Laura talks with Mike about the tracks that have inspired her and helped her create, as well as music which has shaped her life-view. Laura recently completed a PhD which focused on older women's construction of punk identities and we touch upon the influences on this from musicians and bands.
The tracks are:
Dead Kennedys -California Uber Alles
Smashing Pumpkins - Aeroplane Flies High
Bad Brains - Attitude
Babes in Toyland - Bruise Violet
Lightning Bolt - SOS
The Slits - Typical Girls
Converge - Last Light
Wye Oak - Holy Holy
Gouge Away - Uproar
Laura is also screening 'Stories From The She-Punks' directed by Gina Birch (The Raincoats) and Helen Reddington (The Chefs) and a Q&A on Thursday July 4th at Akedo Gaming Bar in Lincoln.
This documentary considers the women who played instruments in punk bands in the 1970s including accounts from the Adverts' Gaye Black, Palmolive from The Slits and Jane Munro from The Au Pairs, as well as many others.
Helen Reddington will also be part of a q&a panel after the screening.
You can find the details and how to get tickets here: Facebook and here: Eventbrite