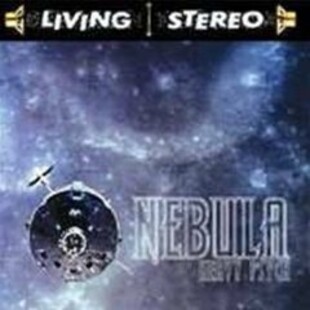 Reissued through Tee Records is Nebula's latest offering "Heavy Psych" with the addition of 3 bonus tracks that didn't feature on the tour only version which Nebula released.
Heavy Psych marks the debut recording with new drummer Rob Oswald, formerly of Karma to Burn stepping into the shoes vacated by Ruben Romano when he set off on his journey with The Freeks.
Being a little underwhelmed with Nebula's last album "Apollo", they storm back with a psychedelic laid back vibe and plenty of Eddie's trademark whirling riffs and solos, opener "Pulse" set the tone and feel of "Heavy Psych", with a soft bass line topped off with a trippy riff. "The Dagger" & "Aphrodite" are straight forward riff heavy Nebula that requires to be turned up nice and loud!
Instrumental "Dream Machine" throbs with pounding drums, acoustic guitar and other wordly noises. Back on melting liquid ground with "The Other Side" being the encapsulation of Heavy Psych – laid back vocals, swirling and looping effects.
2 of 3 bonus tracks "Crown of Thorns"& "Lead Sky" are unashamed full on rocking numbers with both Rob & Tom mixing it up against Eddie's searing leads, however the other bonus track "The Little Yellow Pill" stands out with a thick and dirty blues riff and crackling vinyl sound intro.
Nebula have regrouped and whilst not vastly different in sound to before, "Heavy Psych" is a more focused and polished affair and bodes well for the future, proof that there's plenty of fuel in their tank and they'll be kicking out plenty more jams!!