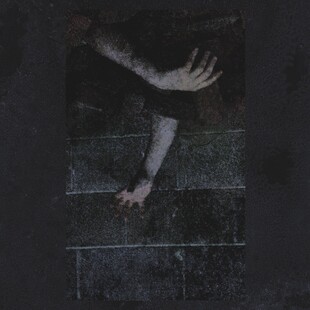 Hardcore and doom bathing in the grimiest black metal infused waters, Calques create uncomfort and an itching feeling you fight the urge to wash off. A mere five tracks, this is absorbing so as to feel like you've been held captive in a windowless basement for weeks by its end.
Aside from the couple of minutes of pure noise and static that seem to signal their intentions on opener Periurbanisation, this is four tracks of poisonous blisters and clawed attacks from the mire. What makes it so fascinating, and irresistible, is the compound of nods to traditional extreme metal barometers - death and in particular black metal vocals - alongside doom dread and an occasional yet surprising undercurrent of hardcore punk adrenaline.
Driving it is a delinquent disturbance of Today is the Day style noise rock - the fusing element that drives this beyond mere swamp riddled blackened undulations, if not a tunefulness - a preposterously inappropriate descriptor - then a semblance of structure perhaps, of definite momentum forwards even if that destination is further into the darkness.
Your mind is cast to reminders of Gnaw their Tongues one moment, as the grotesque vocals scream through unnatural thickets of bastardised distortion, or the black/hardcore misery of Plebeian Grandstand the next, and many more inbetween, often in the same song. Each track gives something different, little respite given. Decomposition is probably the highlight, the most forceful and direct, belligerently ending the release at its highest point.
Then it is over, you are freed, scrambling to your feet and wincing at the light its closure offers. You pause, calm your thoughts, then head back in.