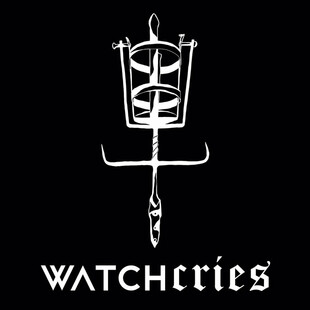 A new Brighton four piece, Watchcries host ex members of Torpor, War Wolf, Teef and Dopefight, a pedigree that brings with it much expectation. Unsurprisingly it succeeds - no first demo feeling around for chemistry, or below par production - this is full blooded, ferocious UK doomed hardcore that is instantly gratifying.
Daymares / The Sleep of Trust is equal sludge and hardcore, the heft of the former at the pace of the latter, with a big fuck off riff quickly entering the fray to increase the density, and elevate thrill levels even further. Obelisk is even more venomous, a primitive onslaught, while Recast the Shadows is a frantic, deathy, grindy and weirdly groove filled doom stylistic catch-all, a fine closer.
Anyone familiar with the former bands of the Watchcries personnel will recognise inevitable nods to each here and there, none more so perhaps than Torpor through the vocals of Nats Spada. It's all welcome, a melting pot of British talent that we'll all be the better for if they continue to make music as vital as this.
Cassettes available through Headless Guru records now, and presumably a whole host of sweaty, ear-bleedingly heavy, life or death gigs in dives around the country ahead of them, this feels like the birth of another special band to our UK underground.