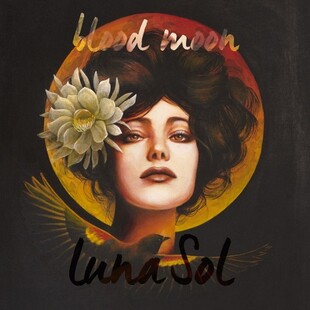 Fuck, this is a blast. Definitely one originating in the past, but if it doesn't stir your soul and get you moving then you've never been into stoner rock, or your distaste for the genre's multiple sub par unoriginators has turned you too far gone. All I know about Luna Sol is that they contain an ex Hermano member (not that one). This album won't break any boundaries or re-adjust anyone's opinion of the scene, but it may well breath a little life into it, resurrecting a few lost passions along the way.
It's nothing new - in fact it sounds very (very) like all of the post-Kyuss affiliated bands - chiefly the roboticness of early Queens of the Stone Age (see Death Mountain) and much of Garcia's portfolio of the last 15 years (in particular Bridges). Yet it has the songs to largely supress cynicism, the tone and attitude to not give a flying one.
The continuing list of influences that it raises is predictable but fun in itself, a who's who of what's next - the brilliant Leadville's male and female vocal pairing simultaneously bringing to mind Mark Lanegan's contributions to Songs for the Deaf and his collaborations with Isobel Campbell. Operator is all Masters of Reality, Chris Goss' knowingness pervading. There's also a nod to grunge with a hint of Chris Cornell on Your War, although it's a tad naff.
Yeah, okay it gets a bit much by the end, but I'd be lying to myself for some doom metal credence if I were to say I didn't really enjoy revelling time spent with what feels like an old friend. Anyone with stoner rock in their heart, even if just as an old flame you've emotionally moved on from, may well get a reminiscent jolt, wry smile and kick out of Blood Moon and raise a glass to old times.