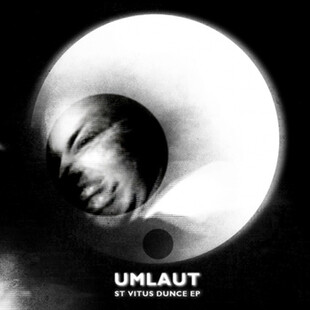 Umlaut are a Brighton-based lot who refuse to have a singer, so far, so... usual.
But wait, there's a distinct Oxes influence at play here, angular and spiky, this throws something altogether more interesting at you. Forget the ever-so-meaningful-honest build-ups and never-quite there crescendos of post rock, this is post punk with the bored sounding singer vaporized and an intense and stirring body of jazz timings replacing it.
The bandcamp profile makes me laugh, recorded, produced, mixed and release by 'us'. Who needs help anyway? Not me, and not this band either. The tracks slither and shake their way across the eardrums like the whip-crack and slippery buggers they are. Sometimes a band doesn't need to really distort their axes to sound heavy and Umlaut seem to be one of those. It wouldn't surprise me if there was a member of Charlottefield in here, or at least some of the members are serious fans of the former suvvern powerhouses. I once saw their drummer throw a cymbal on the floor in a huff and I can see this band doing the same. They seem to be trying to wrangle as much out of their instruments as they can anyway, so they might as well carry on.
They also have a song called Ostrich if this is about entertainer from the 80s Bernie Clifton, I salute them, if not, who cares? You'll be too busy nodding along to notice. A special mention must also go to Smegma Bee Shop for it's silliness. Too many bands are po-faced when naming songs, if they don't mean anything, don't call them Permutations or something like Prometheus is Gathering Thorns just slip all you and your sad mates' injokes in there, it means people won't think you're a bunch of serious bellends and will probably listen to your music with less fuss.
This band is nice, take a listen.