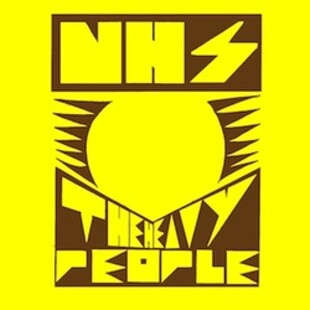 What do you call Black Sabbath's Iron Man's under-performing brother? Filings Dude? Zinc Bloke?
Well the terribly-monikered XM-3A think he's called 'Bad Robot Man' and have seen fit to release the song they have written about him onto a one-sided 12".
I feel a one-sided 7" would do, as this is just terrible, one riff it seems, jammed out to oblivion. But not in that classic 'oh-me-god-the-world-is-gonna-blow-up' way that Acid Mother's Temple do it, more 'the-pub-band-are-having-a-self-indulgent-wank-moment' you see when half the audience are passed out, bored or have left the room at your local boozer.
The lyrics seem to ask who the 'Bad Robot Man' is, surely the band must know? Musically, I can't hear much going on apart from some choppy drums, some farting bass and a vocalist I can imagine making grandiose gestures while people in the crowd look on, unimpressed.
The press release puts them in the same league as Tweak Bird, Ramesses and These Monsters, all bands I urge you to check out, but leave this slab of boring well alone.