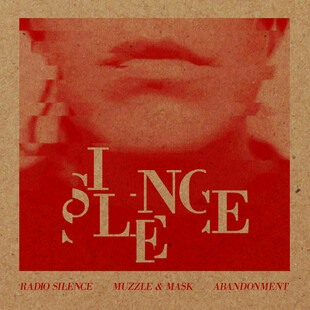 I, the Wrath of God, will marry my own daughter and with her I will found the purest dynasty the world has ever seen. Together, we shall rule this entire continent. We shall endure. I am the Wrath of God! Who else is with me?
Agvirre (1972)
For a band to reference Werner Herzog, and in particular one of his most epic historical works is brave. However, in this case, a film about a slow descent into madness, desperation and ultimately, death suits the aesthetic of black metal perfectly.
Agvirre, a new proposition, have released a similarly fraught piece of art here. There's a sense that the long, winding sections could be easily dropped in as a soundtrack to the film. Indeed this release is concerned with mental health and is dedicated to several individuals on the Agvirre bandcamp.
Herzog love aside, this is a stunning debut (the band dropped a demo early last year) that takes in raging black metal sections as well as more contemplative moments.
This means that although bursting with emotion, this seems to be at its heart, about uncovering awareness. Lately a lip service has been paid to mental health in the press and by politicians and celebrities alike. The conversations are never this frank or raw and Agvirre should be held up as examples of how to do it unflinchingly.
The personal nature of the lyrics are sometimes uncomfortable, but in the sprawling Muzzle & Mask there is a small spark of hope. The screamed passages resounding with There is a light at the end of your tunnel and You are not alone hint at loss or having faith, powerful stuff.
The instrumentation must be mentioned too, there's a keen sense that this is not simply meant to be a blastbeat-strewn piece of ephemera, rather a vital, rounded sound. Keys are buried somewhere deep in the mix as well as choral vocals (a nod to Herzog's insistence of having pop weirdos Popol Vuh soundtrack the band's namesake film?).
Elsewhere, there are flourishes of violin, bringing to mind the more gothic elements of bands like My Dying Bride or the elemental and folkish swathes that the likes of Saor weave through their sound.
On the second of these extended tracks (both are 12-minute journeys) clean vocals even appear to rouse the heart. Elsewhere, the lyrics seem to be bitter and cathartic. But there is more room and dynamics on display on this part of the record, something that is important when dealing with such heavy subject matter.
You get the sense that this is Agvirre's first salvo, giving an idea of what they are capable of. Catch them live, they could well be standing shoulder to shoulder with post-metal and black metal's curious elite very soon.