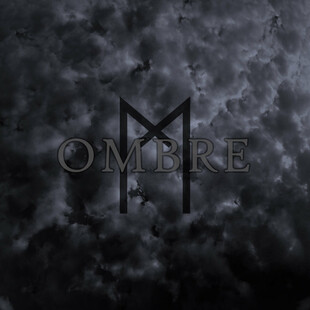 When you set out in music, you hope that you progress from the bedroom, to the practice room, to the stage. But sometimes a singular vision takes over. Such is the case with Paul Sparshott, the solo artist also known as Le Menhir.
The Ombre EP is Paul's second record, following last year's Aube. Similar in sound, if a little darker, 2019's effort sees Paul approach themes concerning destruction and rebirth. Billed as for fans of Jesu, 40 Watt Sun and other similarly sombre and sobering bands, you could argue this has more of a sense of hope to it. There's an optimism in the delivery that suggests that Paul is no miserablist, rather a musician that truly loves what he does. What he has created here is grey and tragic in parts, but has a sense of bon vivant underneath.
Opener Nocturne has whiffs of tragic doomsters While Heaven Wept about it, but with a more bright, surfacing energy to it. Rather than dwelling in the autumnal, Le Menhir could well be the sound of a warm and hopeful spring.
The calm instrumental of Silice is stark and lonely, paving the way for the final piece, Fossile which has tinges of post-metal in there underneath the surface. There's a darkness bubbling away within Paul's music that rarely reveals itself, but there's the hook.
It also has to be said that the vocals this time have a distinct 80s pop sheen to them, particularly in the first section of this concluding track. At other times, Paul's voice is left effect-free and sounds all the more vulnerable and poignant for it. The production must also be praised, taken on by Danny Mills and Joe Richards of Sheffield post-rock legends Gilmore Trail, it definitely has a hint of their epic and rewarding sound.
This EP has all the hallmarks that suggest Le Menhir may well deliver a killer album in the future. For now, Ombre is a fantastic introduction to a unique sound.