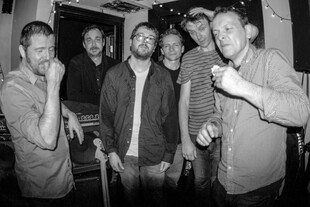 Mike chats with all round good dudes and cereal fans Bob and Joe, founding members of Hey Colossus. The pair pick some favourites from over the years and talk about anything but music.
FFO Eddie Stobart, Voluntary Manslaughter, Aerosmith and bad puns.
Tunes are all Hey Colossus and are:
'War Crows' from 'Happy Birthday'LP
'Oktave Dokkter' from 'Live at Magasin4, Brussels'LP
'I Am The Chiswick Strangler' from 'Project:Death'LP
'The Money Will Roll Right In' from the Lords split 7"
'Potions' from 'The Guillotine' LP
'Fire Up The Tambourine' from 'Happy Birthday' LP