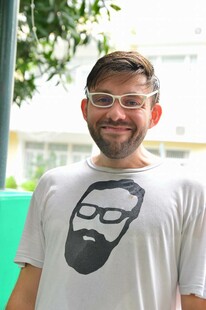 A podcast for the ages and our first international guest, Fred Kennedy ((ex-Flatlands, Slow Blade and others) talks music.
For those that don't know Fred, he's the drummer for host Mike's former bands Flatlands and The Slow Blade as well as a multi-instrumentalist in his own right. Mike and Fred share a lot of tastes, but as you'll see, not others.
Fred has gone for a Desert Island Discs style effort with his playlist... enjoy!
Tracks played include:
People Under The Stairs - The Dig
Grails - Burden of Hope
Enablers - Pauly's Days In Cinema
Cannibal Ox - Pigeon
Four Tet - Sun Drums Soil
Boards of Canada - ROYGBIV
Tatsuro Yamashita - Sparkle
Led Zeppelin - Thankyou (BBC Sessions)