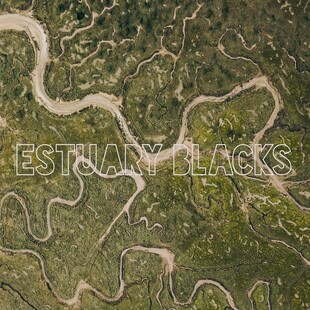 They've only released two tracks to date, but they alone made this album one to look forward to. Their previous demo EP came out in December 2015 - just in time for one half of it (Damn Your Eyes) to make it on to my tracks of the year, but now such a long time ago you wondered if they were even still together. To find this album's imminent release on Kozmik Artifactz is a more than nice surprise.
A band with a history from within the fertile Welsh stoner sound of not long into the new century, out of Bomb the Sun, tour mates of Suns of Thunder - to hear the continuation of that scene, to hear their development is a joy.
Vocals are intermittent, several songs go without, the opener Moorings the first example, its instrumental explorations somewhere between post rock and dense psychedelia. Trawlers offers gentle stoned rhythms of Brant Bjork or even Earthless; this is fine stoner rock, nicely fried, evoking the desert sounds of Kyuss (particularly through the thick bass lines), but crucially with its own identity, sounding not tired and unoriginal as many similar do, but decidedly modern and vital. As it evolves across its ten minutes it flowers into something truly individual, an easy as you go direction through hazy skies confidently orienteered.
Fat Jason contains an opening overflowing with boldness, sunlight and joy, it is like a stoner rock approximation of the output of a Torche and Dead Meadow amalgamation, while the gentle build of Caswell Brat is of psych stoner, of Los Natas or Colour Haze or their brethren on the Elektrohasch label. Estuary Blacks are never in a hurry, but in a manner that invites you to steady to their pace and join them for the journey. As the last couple of minutes play out in triumphant bombast it is hard to detach emotionally, for the euphoric contentment it rises from within.
It's a beautiful record, it really is, a reminder that stoner rock can still provide a template for grown up, joyous music. Estuary Blacks provide an optimistic sound that ventures far and wide, to bury yourself within, to refresh, replenish and enjoy.