We've left it late in the year - to give chance to late comers, or just missed deadlines, I'll let you guess - but here's our annual top ten tracks of 2015. A varied mixtape of stoner, doom, black metal, post rock, grind, goth... and so on. It goes to show how interesting the year has been. Check out our top albums of the year thread here. Happy New Year, cheers!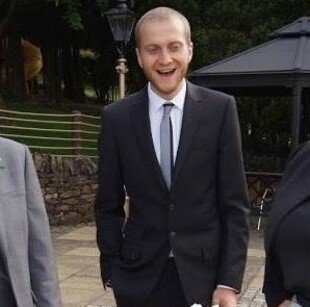 Pete's tracks of the year:
Wiegedood - Kwaad Bloed
(from De Doden Hebben Het Goed; Consouling Sounds)
"An absolute monument of a track - it's so good it nearly brought me to tears when I witnessed it live in November. Proving modern atmospheric black metal can provide thrilling emotional surge without resorting to Deafheaven depths of boringness, I can (and do) listen to this on repeat again and again."
Chelsea Wolfe - Iron Moon
(from Abyss; Sargent House; Review)
"Why on earth am I listening to this gothic nonsen... oh my god this is incredible. 2015 was full of very good music, but not much in the way of life affirming, era defining, life changing - Chelsea Wolfe came the closest in presenting this most hypnotic, grand stamp of absolute majesty."
Gentlemans Pistols - The Searcher
(from Hustler's Row; Nuclear Blast; Review)
"Opening an album with this is just ridiculous, this is euphoric exhiliration, like finding a gem of an LP in your parent's loft confined collection. Their return is essential - Kadavar and Graveyard may have disappointed this year but the Pistols are right on the mark. This is ultimate good time groove."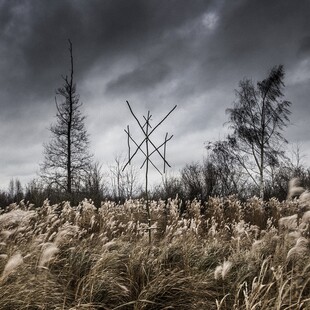 Grey Widow - X
(from Grey Widow / Sons of Tonatiuh split; Red Valley; Review)
"Grey Widow seem to nail my desires for nihilistic doom in the current day. Overload the speaker until it is fit to burst. Then burst it. Their split with Son of Tonatiuh provided me with my GW fix for the year, with this darkened bulldoze on the senses."
Limb - Down By the Banks
(from Terminal; New Heavy Sounds; Review)
"Pure rock fury. Hands in the air, shit don't care, happy fist pump stoner. Undeniable good time riff excitement. If you don't like this you're wrong."
Dreadnought - Odyssey
(from Bridging Realms; Sailor Records; Review)
"A fourteen minute meander through piano and flute infested jazzy, proggy folk wouldn't normally last a matter of seconds on my stereo, but with my reviewing hat on I sat through this and became transfixed. The almost black metal vocals that enter sporadically are key, without which I'd be moving on, but they do more than provide a base for my attention; they stretch the boundaries and context of the atmosphere. The unpredicatability creates an electricity, a frisson occuring when the changes lurch from extreme to extreme."
Jotnarr - Hernswolf
(from Burn and Bury; Vetala; Review)
"A sub two minute blast of talent, bringing everything that encapsulates Jotnarr together as if showing off - here we are, we mix hardcore and black metal into our doom, and we're fucking amazing. I'm sure they're not that vain, but I would be dancing and shouting on the rooftops if I created this, and it fits my interpretation of the joy I gain here."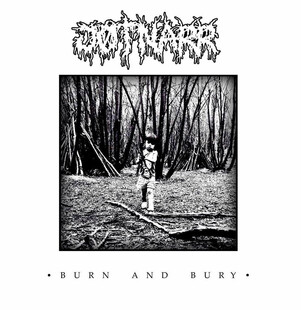 Birds in Row - Torches
(from Personal War; Deathwish Inc; Review)
"Screamo, hardcore, whatever they are it's not normally my thing. So why do I love this band? You just have to go with your emotions now and then and lose yourself to the music, as I did here. I've always had a fondness for them since I discovered the (largely darker) French hardcore scene of Celeste, Cowards et al, but the love I have for this (and Weary, which is as good) is from the gut, from the heart."
Estuary Blacks - Damn Your Eyes
(from Estuary Blacks; self released; Review)
"Late contenders, this post-stoner sound sits well alongside other British releases by Elephant Tree and Old Man Lizard. What makes this special, and deserving of its place here is the upsurge of the second half, a mastery of craft showcase."
Bosse De Nage - A Subtle Change
(from All Fours; Prosthetic)
"I can't stop listening to this track, I can't seem to get sick of it. The surprise and awe that screamo and post-hardcore influences can sit so comfortably within a black metal frame is trumped only by the emotion it wrings out of you, no more so when it changes tack and tempo around 4 minutes in, from post-rock meander to a kick drum black metal drive that is powerful and beautiful."
(Postscript: Rwake's Stairwell (from Xenoglossalgia: The Last Stage of Awareness; Relapse) would have been close to the top of this list but I've excluded as it's a 2015 re-release of a largely unheard early album from the 90's. Early Rwake were so, so good; for a band in their early 20s to create such mesmerising psychedelic sludge that sounds unlike anyone else (before or since) is absolutely bewildering.)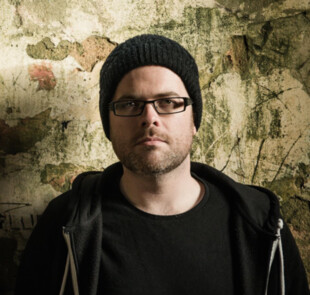 Mike's tracks of the year:
Hey Colossus - Hey Dead Eyes, Up!
(from In Black & Gold; Rocket Recordings; Review)
"What's an end of year list without my favourite band included? Seriously though, what a year for Hey C, two amazing albums in Radio Static High and In Black & Gold and a cluster of shows that really push their strange lineup to the fore. It was a toss-up between this awkward, shaking blister of a track or the blissed-out title track to RSH that stood out for me. This band cannot be stopped it seems, here's to more of the good shit next year."
Evil Blizzard/Teeth of the Sea - Sacrifice
(from Mamuthones / Evil Blizzard Collisions Vol.4; Rocket Recordings; Review)
"I've included two for the price of one here, the monumental original by EB here is nothing short of brilliant, it floored me as soon as I heard it. However, the remix, no, re-imagining by TOTS raises an already menacing track to the stratosphere. It's a tribal, ritualistic banging of bone on flesh that provides an experience to lose yourself in."
Alright The Captain - Toaster Mouse
(from Contact Fix; self released; Review)
"The opener from AtC's latest album has been a track that's punctuated my 2015 without me realising it, not only from the countless shows I've seen them play it at all year, but from just having it crop up in the most unexpected of places. It's how mathy shit should be, focused and experimental without being alienating and confusing. Plus that riff/keys part always hits the spot."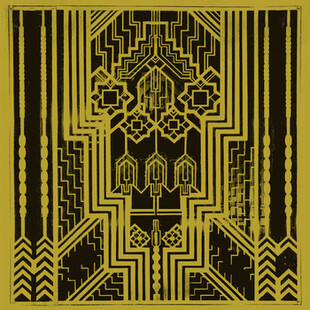 Cloud Rat - Seken
(from Qliphoth; Halo of Flies; Review)
"Rarely have we been sent review material that leaps out as much as their latest LP Qilphoth did in May. Raging, abrasive and keenly dark and foreboding, this made such an impression it'd almost impossible not to include it here."
Tiger Warsaw - Rats In The Screen Room
(from IV; self released; Review)
"Tiger Warsaw continues to evolve. No longer as tempered or restless, the Lincoln foursome's aim is true and this hearty track is a strange highlight of their latest work which has seen them stepping off the gas in terms of heaviness. "
GT - Growing Together
(from Beats Misplaced; Communicating Vessels; Review)
"The missing link between the slacker guitar albums of The Fucking Champs, the breezy pop of The Beach Boys and the turn up and riff action of Fu Manchu, the opener from this album just sets the scene for one of this year's best releases. Turn on and bliss out, simple."
Workin' Man Noise Unit - Icegrill 420
(from Play Loud; Riot Season; Review)
"Having damaged ears for a few years via tapes and abrasive live shows, WMNU finally made a full length and it's as devastating as they promised. Stoner rock has never sounded as fun or full of electricity and crackle."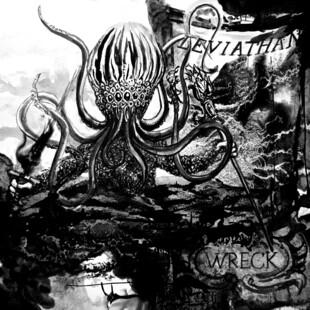 Wreck - Shipwrecked
(from Leviathan; self released; Review)
"Germany's Wreck came to me with a perfect mix of hardcore and sludge, one that makes you ball your fists up and crook your arm in the ultimate doom claw. Just marvellous."
Gilmore Trail - Memories of Redfearn
(from The Floating World; Chasmata Records; Review)
"Gilmore Trail have carved out their own style within a crowded genre and this opener from their second album released this year just highlights what makes them special. Incredibly calm and delicate while unleashing cathedral-sized sections of catharsis means they strike a cunning balance. This piano-led statement opens what is an equally ambitious and refreshing album."
Enablers - Went Right
(from The Rightful Pivot; Lancashire and Somerset; Review)
"An unusually sweary number from Enablers, but still with all the elegance that the band manages to make sound dangerous and sexy at the same time. This band manage to make venues seem smokey long after the smoking ban, make light rooms seem dark and stories you've heard a million times sound new. They'll never get boring."