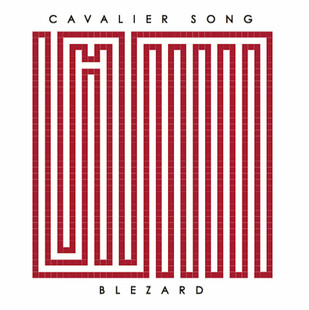 Cavalier Song are a curious proposition. Here at ninehertz, we're all about the chameleons, the shape-shifters and the wildly esoteric and uncanny, but here's something truly freeform and mind-bending.
Recorded in 2014, this sees a release on the equally wide-eyed God Unknown Records, who have put out some intriguing releases in the past few years including a string of splits as part of two singles clubs, showcasing known quantities like Bardo Pond, White Hills and Hey Colossus, together with bands they want to champion more, Kogumaza, Eternal Tapestry and Sex Swing included.
That's why this release should matter, with a pedigree that full of creativity and promise, it's hard not to get excited. Fear not, the review isn't about to take a fated nosedive, Blezard is a triumph. Taking cues from two ends of the spectrum, it wavers gloriously between Earth-style wilderness years and a slobbering krautrock mathematical approach. It manages to strangely harness the care-free abandon of experimental and daring jazz and noise, but brings it together with a rigidity of form that even the most po-faced prog fan could get behind.
Witness the symbiotic relationship at work, particularly on the noodlefest that is Easy Spider which is King Crimson seemingly on a messy bender with Sunburned Hand of the Man.
The whole record feels like a sea that rages one moment and is perfectly serene another. Witness the oceanic calm that presides in both opener Anode and at the start of closing track Trees. The latter pours itself across ten minutes of undulating percussion rolls and delicate pickings, becoming a lesson in dynamics as it throws itself to and fro.
There's moments of pure auditory bliss on here, challenging preconceptions in a way that's somehow familiar, yet totally alien. It certainly lives up to its label's implied promises, just brilliant.