At 9hz we've seen bands come and go, but one constant is the Leeds band Humanfly. Moving from jacked-up faster material to the proggish behemoth we see today, we thought we'd grill John Sutcliffe from the band on his thoughts on the band, the Leeds music scene and the future...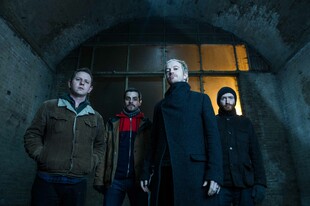 9hz - So much prog on your latest album, what caused this?
The Beatles caused this with their Sgt. Pepper album in 1967... then Pink Floyd, Genesis, King Crimson, Rush, Yes and a few other's put their own slant on it...
Once we found out we could make millions of pounds producing records of this nature, we jumped on the bandwagon... 40 years too late. Maybe.
9hz - In the past you've played faster, more schizoid stuff, was slowing down and exploring psychedelic elements a natural progression?
The slowing down came through needing to explore different musical ideas. If we'd have stuck with the same format then we probably wouldn't exist as a band anymore. We collectively need to be into what we do so rarely go back and play what we did 12 or 13 years ago. We still want to make music that people will like and have entertaining live shows as we did when we started but we would be faking it if we had to play "the hits" for the odd few people that still live in 2001.
9hz - You've been at the centre of the Leeds live music scene for a long time, who are your favourite bands from the city, should we keep our eyes out for any newly-formed bands?
Leeds has been like this for as long as I can remember. A high student population and a core of well organised independents are at the heart of this. We also have high standard of musical groups that set the tone for everyone else to follow.
I will name some: Mob Rules, Shields, MKBL, Bilge Pump, Hawk Eyes, Black Moth, Galaxians, Cowtown, Nope, Canaya, Himself, Hookworms. This is a small handful of a vast endless pot that stretches from one end of the universe to the other. Gig clashes happen all the time here and it's never that much of a problem. There's a new hardcore band called Seagraves just starting out - check out their new stuff on Bandcamp if you're that way inclined.
9hz - Favourite Leeds venue?
The Brudenell for sure...
9hz - Favourite venue elsewhere?
I'm quite liking "the garage" in London at the moment.
9hz - Are you planning on staying on the current musical trajectory or do you guys take whatever path you like?
We will do other things, coz that's what we like to do.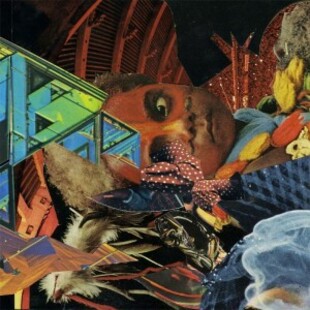 9hz - Your new record has some pretty unusual artwork, what inspired this?
We saw the artwork to the Nope album that came out a few years back and we were pretty blown away by it so asked Eoin Shea to have a go at doing ours too.
We sent him a brief description of what we were looking for as well as the lyrics and the newly recorded album at the time, and he came out with the goods pretty much straight away. What a total dude he is.
9hz - Vinyl or downloads? Also, is this question becoming redundant?
Both. It's lovely when you buy a new LP and it comes with a digital download. The question is valid other than it requiring the answer to be pointing toward having one option at a greater value to the other. It's like the old "Daddy or Chips?" question. Generally as a rule of thumb, if I can have two things over one then I'll take both.
9hz - Do you guys use social media much? Do you think bands need to?
We could probably use it more but don't want to constantly bombard people with what we are having for dinner or what my cat just did. Bands don't have to subscribe to this if they don't want to but what better way is there to announce when your gigs are or where you can listen to new shizz at? we must all embrace new technology or else we will fade from people's memories. It's the false propaganda and overkill of self promotion than personally winds me up. I'll take the bad with the good though.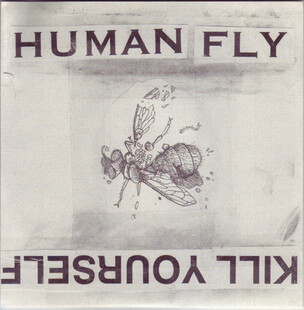 9hz - Do you think you'll be doing any more collaborations? Past releases featuring Rose Kemp and Kill Yourself have been really interesting.
Yeah we have learnt that working with other artists can really bring new ideas to the forefront of what we do so will continue to do this going forwards. We have been really lucky with this so far and we are looking to add some further instrumentation further down the line hopefully.
9hz - You've been together a long time, what do you think has kept you together as a stable line-up?
We are best pals. We share responsibility for writing the music. It's working socialism. No ego's... And open to conflicts of interest and communicating ideas without fear of being shot down. We also like pictures of dogs dressed in human clothes.
9hz - What have your best gigs been? What have been the worst?
They have all gone so well for such a long time that I can not remember the last time we had any "bad" gigs.
For me, our collaboration with Tank and Damo Suzuki really stood out as a high point. It was very very inspiring and the worst part is that it could have been recorded through the sound desk and the person forgot to record it.... nooooooooooooooooooo. Great memories though.