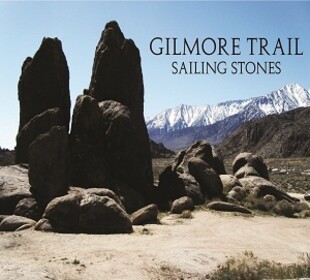 Gilmore Trail are back, with what seems like no time at all they've squeezed in an EP (read the review here) and now a full length.
Instru-metal is the order of the day, but with so many layers you'll probably be discovering parts hidden away even after multiple listens.
The four-piece have settled down into amazing Sheffield studio 2Fly where many a Steel City outfit have lain down their craft, but the production is as clear as a bell. And a big bell at that (innuendo not intended). The contrast between light and dark is pronounced here, witness the raging and stormy sounds that pepper opener Fairbanks and then the calm and measured euphoria of Evening Lake.
The album winds along vast, open paths and sounds pastoral in the extreme, which is strange considering John Street, where 2Fly sits is a mess of shutters, old workshops and battered vans. Listening to this feels like waking up under canvas and opening the tent fly to breathe in that first cold, fresh breath of air only a morning in the countryside can bring. Evening Lake harbours a sheer calm that could be Mogwai around the time of My Father, My King all subtleties and isolation before breaking forth. But Gilmore Trail are no post-rock also-rans, this is much more creative than that genre always seems to push out, the band are tuned to each other and the album shows that absolutely.
Generous use of e-bow waves in the wind on Fires of Ashen Light which sounds like Pelican deviating from their 4/4 plod to become much more interesting.
There's guitar lines on here so intricate you could grow ivy all over them. There's also a tone that could rival traditional doom bands, I'm talking the Candlemass and While Heaven Wept ilk here, not the Electric Wizards, Warhorses or Reverend Bizzares, its triumphant and vital.
Closing salvo Shelter From The Snow reaches powerful highs like the kind of rush you get from space shuttle launches, its crescendo fading out like the light trail of a shooting star (these metaphors doing anything for you?) leaving you a little breathless.
Gilmore Trail have been around for such a brief period you'd think it would be at least slightly rough around the edges, but nope, it's as smooth as a pebble.
Buy it via their lovely website and enjoy.