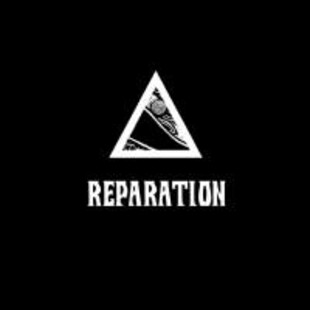 Witch Hunter Records have a bit of an aura about them at the moment. Without fail they are putting out these weird and exciting looking releases from bands with occult art and badass names. A glow definitely reflected in the "easy for you to say" six track EP Guidance & Hallucination by Reparation.
And breathe...
Over the six snarling, vaguely suicidal/anti-society rants this tape slowly builds and builds and draws you into this mad little nihilistic world created by a clearly passionate and deadly serious band. They are not f*cking about. Layered snippets of samples and doom influenced concise interludes at the end of songs, create curious little sections that remind me of jumbled experiments in tape manipulation. The rest of it is confrontational, dark and off kilter.
I don't really know much about this band, but there is something distinctly Midlands-y about them... a "home of the metal" guitar sound that paints that good ol' badlands riff and rot which instantly draws me in and displaces my scepticism about their intentions in the giant T-shirt advert which is the 'Contemporary UK hardcore scene' that onlookers could possibly accuse them of. In short, it's a layered, interesting, malevolent little EP that would you wouldn't regret owning.
It's a grower people, and will for sure sound better when its been milled through a Ford Ka's tape deck a few hundred times.