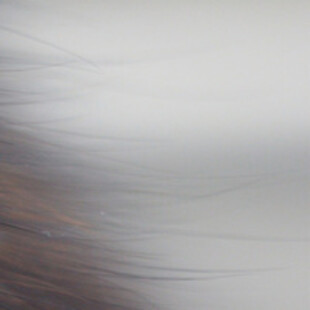 I've already told this story to most people I've met but here it is again, just to really milk it...
I auditioned for the role of bassist in Oceansize following the departure of Jon Ellis. I didn't get the job (probably best, the Sheffield to Manchester round trip would have ruined me) but learning the songs and getting hold of the first 2 records forced me to actually listen to them following more than a few recommendations to do so. A hugely underrated and innovative band whose ambition occasionally got the better of them, it was a sad day when they decided to call it quits last year. Among the numerous offshoots and side projects to result from the breakup is British Theatre, a collaboration between singer/guitarist Mike Vennert and guitarist Gambler (real name Richard Ingram) and a logical mix of Vennert's well honed vocals and clean picked guitar and Ingram's self named electronica project.
The centrepiece of this five-track EP is undoubtedly As the Leaves are to the Limbs, working with the ethereal template set up by the first 2 tracks but with the addition of prominent bass, piano and scratchy, warbling guitar. A subtle change of pace kicks in around the 2 minute 20 mark when a sampled and stuttering guitar sample not too far removed from something from a Don Caballero record is introduced and then mixed with piano, drums and some quietly brilliant vocals. At just short of 7 minutes, it perhaps falls into the same trap as some of the longer Oceansize songs of adding sections for the sake of adding sections and could have done with a little trimming towards the end. That said, it will be the most familiar sounding to fans and a good starting point for newcomers, containing as it does some of the most beautiful moments here.
The rest of the record is more compact and at times claustrophobic in nature, feeling like little vignettes where ideas are born, worked through and left to drift away rather than stretched out too long or suffocated. The electronica elements are also well executed, varied in nature (try the aggressive but not overused distorted bass that punctuates 'Defeat Skeletons' or the dream like trip hop beats of closer 'Helicopters') but not intrusive. Maybe it's a result of only having two band members contributing ideas but it feels nicely focused, and while it's more limited in its sonic exploration than you'd expect, it's a great primer for what British Theatre are doing and an excellent appetite whetter for their upcoming album.
Sounds interesting? Try it here.