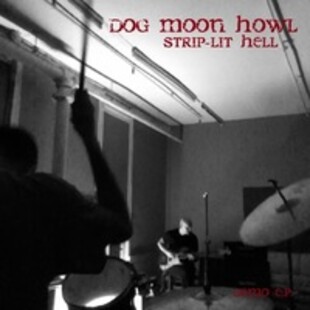 Dog Moon Howl are one of those blues bands you can feel the pain of immediately.
Ooh yeah baby, uh, got a problem, ah and I'm guna SING about it and reflect that in my RIFFAGE baby, yeah!
This is what this EP sounds like, simple, but very effective blues rock, with a seemingly obsessive problem with leaving a solo alone. This is no bad thing of course, we all like a bit of guitar wailing sometimes and Dog Moon Howl (how's that for a name too?) like to lick it. With a singer who I'm guessing like's to chuck back the lager and whisky while he's on stage (maybe even SMOKING INDOORS) he makes you feel every last note on this too-short EP. Who cares if it's been done before? If you sound like Transnational Speedway League-era Clutch at times, like the fantastic Overlong it really doesn't matter. You kind of hope to see bands like this on all-dayers, breaking up the chump metal or endless bore-fests, just some traditional-sounding blues and cool, beer-swilling rawk.
I imagine these guys are collectors of Total Guitar magazine and like to practice their solos on diddy practice amps in their spare time and use exclusively Marshall amps, but the world is missing bands like this lately. It's been a while since we got something so straight-up. There's no need to be complex people, DMH have just proved it. What have I been doing all these years? I just needed to strip it back and take it easy. These guys do, so why can't you?