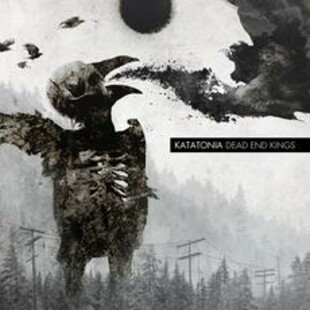 Katatonia are back, it's been around three years since their last effort so it's about time.
Having not listened to the band since their epic masterpiece Viva Emptiness which is a shame on my part as the band remain captivating. Having missed two albums altogether, it seems they have built on their unique and distinct style even further. On Viva Emptiness lead singer Jonas used a style that he described in interviews around that time as 'conversational' which resulted in disconnected lyrics and repetition, the kind you might find in everyday dialogue. This really struck a chord with me at the time, the lyrics had this frail honesty to them and it seems he hasn't left that behind. His phrasing spills into the next bar of riffs as if out of time, yet in time. This makes for a unique and engaging listen.
The music is like a less pompous and orchestral Opeth at times, the sweeping strings and piano bring to mind albums like Blackwater Park but also modern no wave bands like Delphic, The Magnetic Fields and the like as Katatonia really do have pop at their heart.
The production is cleaner than a buffed-up pair of winkle-pickers on some indie clown in Camden circa the rise of the Libertines, all reverb in quiet parts and everything pushed into the red for the heavier parts. Jonas's vocals make this band however, the sampling and electronics raise the band up above being slightly plain, but without his lyrics and haunting tones, Katatonia would be a little uninspired. The drums, although inventive, tend to plod along and the keyboard parts often plink and plonk without much forethought.
A guest spot from gothic singer Silje Wergeland from The Gathering makes the song she contributes stand out, but Katatonia really don't need help to sound incredible.
They will be touring with Alcest and Junius in December, I'm already planning on going, this album has confirmed my excitement for seeing them live.