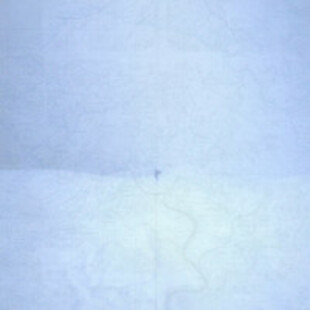 The bleak cover for this release by ambient and drone artist Paul Elam, otherwise known as Fieldhead does no justice to the warm offering inside.
Having recently moved to Canada, Elam's outlook has obviously been influenced by the country's beautiful surroundings. With a serene clicking and shifting percussive feel, some of the release could be Rounds era Four Tet, the sheen of digital filters meaning everything sounds vague and far away with insistent noises sounding up close and personal. Acoustic guitar competes with squalls of feedback that don't jar, rather complement the quiet, majestic flow of the tracks.
Rustling sounds pass in and out of tracks like 812 keefer and detached voices seem to be performing in some sort of digitally-broken choir at points too.
The realm of found sounds and minimalist drone is somewhat of a crowded market, but when the atmosphere is created in such a deft and pleasant manner, it's releases like this that stand out. With added violin murmurs across the release too and the effects laden on top of them, this becomes a sonic exercise in restraint and grandeur.
This is what I imagine life in the middle of nowhere to sound like, where the ebb and flow of nature and the vast openness can play tricks on you, the normally inconsequential sounds you hear are filtered into music and a creeping, floating journey.
One to put on late at night and unwind to, not in a cheesy Radox or Herbal Essences way, but perhaps on a long drive through the night or to accompany looking up at the stars.