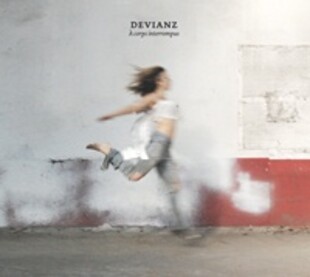 Devianz are a French five-piece with flourishes of post rock fused with post-hardcore and weirdly, it works.
A Corps Interrompus is a 14-track lesson in variation and invention. At points this sounds like a more restrained At The Drive-In, at other points, a more beautific Katatonia minus the melancholy and when things get heavy, it's quite screamo-inspired. Add a few blasts and screams and this could be the wonderful Daitro or a similarly chaotic band.
Where Devianz know where to reign it in is their best trick, their riffs collide off each other with just enough viscosity and the often effects-laden vocals are subtle and wispy, floating over the instrumentation to give an airy, yet epic feel.
On tracks like Soleil d'entre you can hear a pin drop at points before the post-hardcore takes hold. The production is clear and crisp, befitting the clean, yet focused and overwhelming sound contained within. The vocalist is one talented fella, sweeping through his mid to high range with no problems at all, and having a restrained and raspy half-scream when the tension hits.
There's much to be said for taking things easy and taking your foot off the pedal, Sous un lune du plomb has this southern rock swagger in its genes, but with that uplifting melancholia that becomes commonplace throughout this record. Letting the bass bubble under, even when it becomes more quiet means you never lose track of the groove on display. Seeing this band live must lift the soul, it certainly puts a smile on your face on record.
I for one will be looking into their back catalogue, these guys have a few EPs and an album already under their belt. If this is how good they are now, I'd love to see their overall progression.