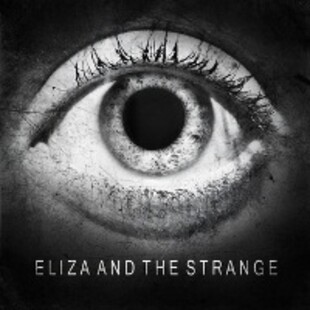 This is the debut album from a new band based in the Canadian province of Nova Scotia. Stylistically we're in pseudo-spooky, indie blues rock territory here.
Frontwoman Eliza White's vocals and lyrics give the impression of a sixth-form Polly Harvey fan fronting a group of wannabe Raconteurs. Although the band aren't afraid to chop and change tempos, it soon becomes a bit familiar and formulaic. As with so many bands trying to sound 'creepy', there's a predictability about the quiet/ loud dynamics on show here. Low end fuzz tones to the bass and guitar trade off against a classic twang during verses as flourishes of Hammond-esque organ sweep in and out of the mix. That's a pretty nice set of ingredients but the recipe isn't quite to my taste.
There's a decent voice there and evidence of a precocious confidence, just a lack of a individuality. Judging by the band pic, they're all pretty young so obviously have plenty of time to develop into a more memorable proposition.
On the more interesting songs like Disease, sparse bluesy heartache mixes successfully with righteous rock thump but too often the songs lack a sense of urgency or offer enough to stick in the memory. Although they can carry off the bluesy schtick well enough, the overriding impression is that they've chosen the style based on current tastes rather than bitter personal experiences. Mind you, you wouldn't expect Canadian teens to sound like John Lee Hooker would you?
Overall this strikes me as dark-tinged alterna-rock that could easily end up on the soundtrack to one of the current wave of vampire TV shows or films. Whether that's a good or bad thing is very much a subjective point.
Although this isn't really my cup of tea, I can see this lot developing a pretty strong following as there are elements of popular bands like the Band of Skulls and The Black Keys at work here. I can see Eliza and her Strange friends hooked up with a high profile tour support but they've got some homework to do in terms of finding their own identity.