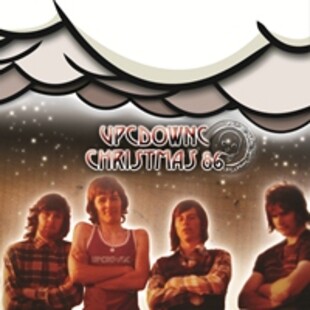 UpCDownC have been ploughing their own individual furrow since 2000, and with their fourth album 'Calavera' last year, this is a brief, but fantastic follow-up EP.
Reviews of post rock music or music that is simply instrumental often refer to epic crescendos, a sense of building emotion and the like and I'd love to make this one different, but UpCDownC play a Mogwai and This Will Destroy You-like sound so well, that's exactly what occurs.
What I will say though is they do a lot more than the average instrumental and thoughtful band can normally be bothered to do. There's sections of percussion taking over and the individual players are combining their efforts, rather than plodding along together with the same riff. The effect is a shimmering water ripple effect that brings to mind a passing shower, pleasant and reinvigorating.
They can turn it unpleasant too, the end of 'Scott Jason Snith' cranks up the distortion and unusual time signatures to create an off-kilter section that grabs your attention.
A special mention must also go to the 21-second track 'the Gun' which sounds like a burst of Ennio Morricone before the slow-burning and Boards Of Canada-esque 'Omni rock' kicks in.
It all ends with a live track to, the excellently-named 'Dad Rock' which is a bit more straight-ahead and angrily resonant. the stuttering staccato riffage on display here is probably more interesting than the calm of the EP, but the whole works together.
Another excellent release from Field Records, can't wait to hear what they send us next.