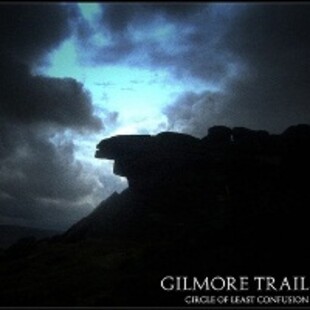 This is a new Sheffield band that sound like no other Sheffield band have sounded before.
Now the genre in which they play is vastly overpopulated, once you've heard one delicate build-up crash into an epic crescendo of post rock you've heard them all right? Well no, unless you are of great impatience. Gilmore Trail manage to create a sound of their own through subtle interplay between their members.
Two of said members were in the straight-ahead bludgeoning metal band Bring Out Your Dead. There are no such blunt and aggressive muscles on display here however, what is abundant is an elegant, understated collage that demands your attention.
Drummer Sam, more suited in the past to blastbeats and playing as fast as possible, now seems more relaxed,adding flourishes to the grand scheme of things subtly and deftly, slowing down has given room for more of an identity to develop and it suits the meandering music laid carefully on top.
Lazy reviewers would point to Mogwai, Explosions In The Sky and bands of the usual post rock ilk. However there is a sense of other influences creeping in here, from black metal and post-metal fields like Weakling and Russian Circles and the epic, operatic-style doom of bands like While Heaven Wept even creep in, particularly on the majestic and melancholic 'Talking Tides'.
While only standing at three tracks, 'Circle Of Least Confusion' means Gilmore Trail have set down their sound in stone, one can only hope they have anough ideas of as good a quality as this for their next release.
What has been created then, is a knowing nod to post rock-isms with the band's tastes amalgamated within and it's a growing, far more intelligent release than is revealed on the first few listens.
Not on this release, but recorded recently, this video shows what Gilmore Trail can do in a more live situation, it's a calming, stormy sound you'll want to indulge in again and again.
Listen to a couple of the tracks here.