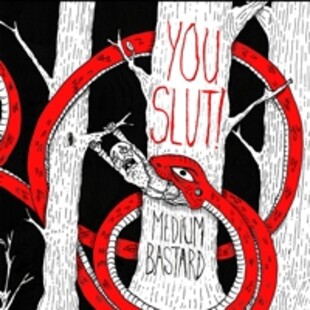 Apart from the terrible name, You Slut! are a fantastic band, injecting enough ideas into the instrumental rock genre to make themselves seem unique.
Their ouvre is similar to Oxes, play reasonably fast, play well, even throw in some tight time changes to pass the time, but where they really excel is where they recall surf rock or even 90s indie rock. When they hit their chilled-out but still forceful stride, you could be listening to Man or Astroman? or even The Fucking Champs, it sounds simple, but there's a lot of thought being packed in here.
They've been compared previously to the likes of Hella, but what YS! have in spades is an accessible groove to their twisting and meandering path. Take the quirkiness of Bilge Pump for example and concentrate on creating a mixed pallette of sound and you have a recipe for how novel and intriguing You Slut! really are.
The tone veers from jazzy indie stylings to full on jock rock manliness, with some lovely guitar-duelling at times, it's one to put on for that trip to the beach, your shorts on for the first time this year with dreams of ice cream in your head.
The song titles are very silly, which is a good thing, if we get one more po-faced instrumental band with one-word song titles like 'Isolated' or 'Becalmed' it may be the end of this reviewer, titles like 'Plural Sex' and 'Shopping Placenta' recall Norma Jean's 'O God, The Aftermath' but in a much more jovial, British way, pip pip lads.