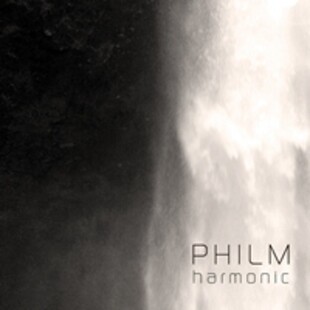 Dave Lombardo ressurects his band from around 1995, sleeping for all these years because of his return to Slayer.
Apparently always an entity but just not given the time it deserved, PHILM (always capitalised apparently) is the logical step between The Melvins and speed metal. Fast, but with a filthy and off-kilter feel, the music is compact and angular, but maintains a sense of grungey cool.
Sounding like nothing else most of the time, Lombardo swings from full-on Slayer mode to relaxed and restrained effortless cool. We all know how eclectic Lombardo can be, his work with Fantomas is without equal, but here he just sounds like he is having fun. His snare cracks with authority and the fills are suitably ridiculous.
But this is not just Lombardo's baby, bassist from WAR Pancho Tomaselli and guitarist and vocalist Gerry Nestler of Civil Defiance add their own elements. Gerry's day job in CD is more proggish, so exploratory elements creep in, such as the epic 'Restrained' where big vocal hooks take over from the riff aerobics on display.
Elsewhere we have the Isis gone lounge-jazz of 'Way Down' and the bleak twinkling post-nothingness of the title track, showing that PHILM are much more than a one trick pony, more like a menagerie of sounds.
On the sublime 'Sex Amp' they sound like a take on the Italian dance-dub mentalness of Zu, such is the energy on display. Post metal has obviously had an impression on the trio, there's elements of the excellent Pelican and Russian Circles on display here as well as proggier elements such as gothic veterans Katatonia (not the Welsh popsters).
Overall, a thrilling listen, a journey of sorts that feels like a whole album but strangely unlinked. One to absorb over many listens, but you'll be glad you did, there's more ideas in this one release than most bands manage over a lifetime.