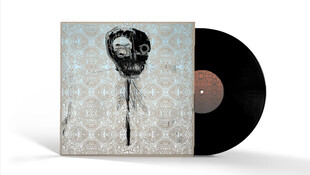 As precisionist metal goes, this isn't too bad.
While I'm not a fan of the genre, it's easy to see why people love this style of music, mechanized and milatristic in nature, it's a decent diversion, but it sadly leaves me cold.
After a few tracks of this, Brum's Collision Process have done little to change my mind, like a more-organic Meshuggah, they have a bombast that's impressive, but they have an unrelenting lack of any groove to speak of.
The vocalist also fancies himself as an all-rounder, sweeping from a harsh scream, to a death grunt, to an angelic wail (you know the one, most metalcore bands attempt it at times) to even a Dio-like magnificence at times, but it's all too scattershot to be of any appeal I'm afraid.
They even stray into Fear Factory territory at points, fine if you like that sort of 90s Terminator metal, but it doesn't do anything new. I can hear it being played in a rock club, but I'd be at the bar trying to get away from it I feel.