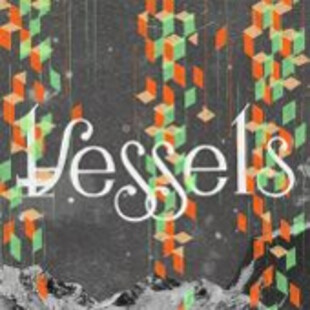 This is the first single from enigmatic Leeds types Vessels' new album Helioscope, coming out around now (we are told).
We once put Vessels on, a good few years ago now, and at the time, I'd never heard them, our guitarist Gareth liked them so much, he got them on an all dayer bill and insisted on cooking for them. I wondered why he was doing all this, no other band got a meal that day, then I watched them, and by jiminy, I realised why Gareth had donned his apron and little hat, they were marvellous.
This is a collaboration of sorts, Stuart Warwick, formally of Brighton's finest Jacob's Stories, lends his vocals to this slice of electronica-influenced post rock. The press release mentions Thom Yorke comparisons and I'm not going to argue with that, its like the latest Mogwai material with a sprinkling of lovely electronics. Some of it is minimalist, a la solo acts like Minotaur Shock or Autechre, but then the band arrive all-guns blazing to support Warwick's 'Kid A'-era Radiohead-style vocals.
The album should be a treat, Cuckundoo Records, can we please have a review copy?