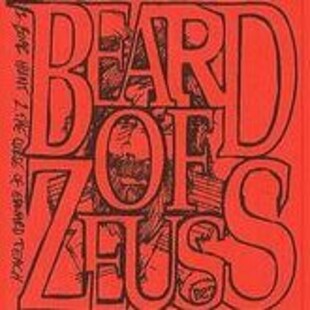 Beard of Zeuss are angry.
Very angry.
Angrier than Bilbo Baggins in that bit in the first Lord of the Rings film where he goes a bit psycho about getting the Precious back whilst in the elf-city-place…
B.O.Z. have once again locked their amps into overdrive and careered straight down the Riff n' Roll highway with their latest 2-track EP. Opener 'Boar Hunt' displays a cleaner, but more ferocious, guitar sound than their earlier recordings whilst booming drums plunder and smash like a truck-load of wooden barrels cascading into a cellar of crystal glassware. I can't make out most of the lyrics, but I'm pretty sure the subject matter here is concerned with "BOAR HUNT!" and "WRRAAARRRRGGGHHHH!" Yep, this is gutter-garage-stoner-sludge-doomcore at its most venomous.
'The Curse of Edward Teach' (owner of another famous Beard!) brings yet more mind-splitting riff carnage, but with a tiny cut in speed and distortion to bring about some High On Fire leanings whilst maintaining all the stomp and plod of acts from the classic rock wastelands.
Another thing to mention about this CD is that it is orange, very orange, which, cleverly, is probably about the only thing which will grab your attention after these Oxford-dwelling noise-spunkers have annihilated your ears in a sweaty pub. Rifftastic.