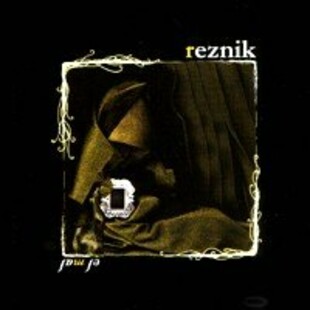 The best of a fantastic bunch of records from Alone Records, Reznik are quite possibly the best new band I've heard in a while.
Taking equal parts Neurosis worship along with a quirky instrumental kick from the likes of Oxes or Don Caballero they create a driving, exciting album that you should immediately seek out.
With the Neurosis touch, it's mainly the tribal and repetitive parts that sneak in to tracks like 'Safari' and Amarga' that make me say this, crushingly heavy, as if the riffs are being pulled out of some swamp really slowly, still sticking to the organic matter it has become part of.
For every part like this, there is a completely different end to Reznik, guitarist Diana (yep, a girl) teasing complex rhythms and textures to create a weird tapestry that somehow works.
Liberally infused with a undeniably cool stoner rock vibe all over the release it means that for once, this is an instrumental album you won't find predictable and eager to fill cliches associated with the genre. Instead this is more of adventure and the ideas that are teeming from this album will have a more generous longevity.