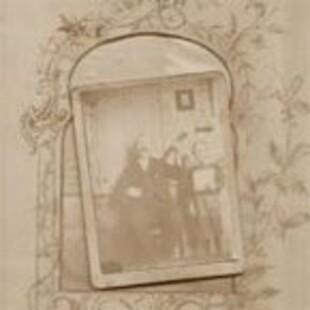 The opener 'An Ode to David Starkey' stands as a cheerful comment on the state of British historical appreciation, with well-thought out references and some clever turns of phrase giving the lyrics a prominent place above undulating acoustic strumming and a nifty drum beat. It succeeds in whisking you off on a brief field trip around some crumbling castle you visited as a young pup whilst providing a merry soundtrack to the expedition.
"Emilio Estevez, where are you now?" is the shout on 'Struck off the A-list' an up-beat ode to "poor old Emilio" with an abundance of crafty references ranging from the Brat Pack to the Mighty Ducks. It's all good fun but you have to wonder what Mr Estevez would think of it all. The EP then takes to a slower pace with 'Always the Bridesmaid' a heartfelt recollection of a relationship gone wrong, sung in an endearing style which brings the best out of an emotional situation. 'April Fools' gentle melody and flowing rhythm provides an exquisite interval from the witty roving found elsewhere on the record whilst the closing track 'If this was Logan's Run' returns to the original format for an introspective look at life leading to death.
On the outside the EP comes across as a light-hearted and well-crafted selection of accessible folk-tinged shanties but if you dig deeper each song has more to offer and overall provides a very enjoyable listening experience.