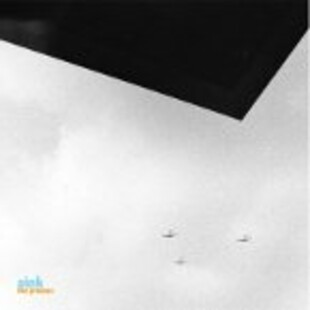 What a nice looking CD package this has!
White card with photos of skiers, planes and various plants, and a colour scheme befitting an early Kraftwerk album.
But what do Sink sound like?
Well, sound collages would be a good way to firstly sum up this elusive group's aesthetic. The first, and frankly expansive track takes in drones, long painful groans and a film of sound akin to the world's best scientific electronica duo, Boards of Canada.
However, none of the hopefulness or positivity that comes from that aforementioned music comes through here, rather a sense of grief, or loss smears its way over the CD and it isn't a pleasant listen.
What it is though is an atmospheric collection of sounds you rarely find explored in such a detailed way. Track three, 'Receiving Silence' sounds like a machine turning over, followed by barely-there bleeps and whistles, building to what sounds like an airport and some muddled brass creeping in to finish the track off. Similarly, the next track takes muffled sounds, drowning them out with a synth tattoo that brings to mind Brian Eno's 'Ambient' series, the bleak, transient nature of the recordings is haunting and evocative without simply boring the listener.
Closing with a track named 'Silence' Sink use a reverberating feedback signal that screeches over the entire track of static and oceanic refrains to create a claustrophobic sound that has more in common with the dearth of noise artists being celebrated currently. This is certainly only a record you should investigate if you find noise a valuable medium, there are hidden treasures to be had within.