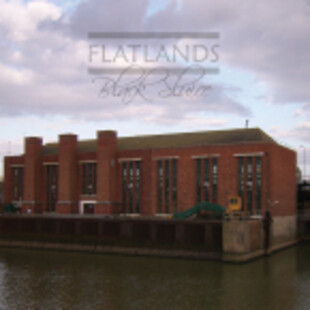 Opening with the sparse acoustic chords of 'the Humber', distant rumblings give the impression of a post-apocalyptic wasteland, unobstructed by buildings and life, then crashing in like a formidable bulldozer comes 'Recent renovations at the White Hart', pounding the ambient beginnings with suitably thick downtuned guitars and a formidable rhythm section. This sets the tempo from the off, laying down a viscous introduction to 'Black Sluice' proper, the vocals bark with uncompromising intensity and even with the lyrics it's nigh impossible to make out the words being belted out, telling of refurbishment to a local public house.
It's this loyalty to their local area which gives the record identity; it's like abandoning the motorway and taking a scenic detour through the flatlands themselves, accompanied by a local talk radio station populated by angry locals. Spoken word sections speak of fish and chips, ominous buildings and ludicrous toll charges; often combined with mellow post-rock sections. This not only provides a welcome balance to the down-tempo lead-laden sludge that makes up most of the listening experience but it bolsters the meaning of each song and reminds the listener of often overlooked characteristics to be found in their own locality.
'Man at Tan Vats' stands out as a highlight of the record, combining it's best features; breezy clean guitar work combines with huge drums fluently moving in and out of thundering overdriven sections. The dynamics are well placed and as such it treads the ground of Will Haven or Crowbar in most parts and refrains to the comparable tranquility of Russian Circles or Callisto in others. All things considered this is a great record although it suffers in parts from lack of definition, but after all it isn't supposed to be defined and I'm left with one question: is Spalding really that bad?