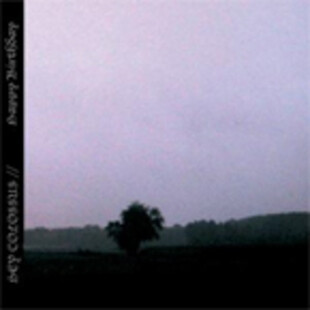 'Happy Birthday' says the sleeve, if this was what happened on your birthday in aural form, then frankly, I feel sorry for you. Hey Colossus have come back to rattle the last dwindling drops of sweat out of us all again and it's business as usual. Even more wrapped in the thick fuzz that they seem to have now adopted from last album 'Project:Death', they set about this album with a determined and drawn out aesthetic.
From opener 'War Crows' with its stoner groove and barked vocals, to second track 'Tight Collar' with its slow and unpleasant reverberations, it's all a droning, dirty mess and it's what we have all come to expect from the super-productive chaps.
Then, as if from nowhere, comes the spirit of Norwegian black metal, the production values are matched and blasting ensues in the form of 'Are Nice Men', a nice surprise.
What is even more surprising, and a little disturbing is 'Fire Up The Tambourine' a track that is either pure, insane genius, or an absolute piss take. What ensues is an all-out jam sounding track and the most high-pitched vocals ever recorded under the name Hey Colossus and it's riotous, and possibly my favourite Hey C song so far, batshit insane but incredible.
The jam-band theme continues with the monstrous 'Are Coming To Kill You All' and it sounds like rather than writing traditional songs, this time the chaps have decided to jam out certain riffs to death with a new line in static-soaked vocals (kinda sounds like someone screaming down a phone so loud its distorting, nice).
'Permanent Vacation' parts one and two follow with their slug-like pace and swathes of digital creaking, before ending with more tortured sounding phone-like vocals.
Layers upon layers of guitars and a constant, single riff gradually slow down to the end of closing track 'Overlord Rapture In Vines' which rounds off what is Hey Colossus' most tripped-out release yet, it's their mark all over it, but feels like another band altogether, this album shows what can be done when you abandon the usual songwriting drudgery.