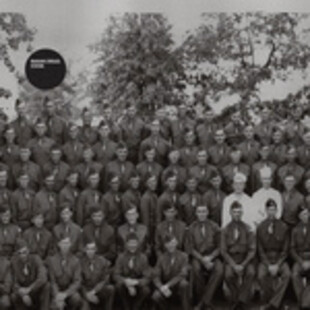 Russian Circles created what was one of the best albums of 2006 and their live shows attested to that in spades. What is interesting is that in 'Station' they have released an album in such a short space of time that improves on their instrumental formula even more.
Opening with a slow burning intro, sheets of delay pervading the opening few minutes of the brisk 'Campaign' in an Explosion In The Sky manner, it does not give away what a varied record this actually is. Use of guitar technique mean that lone axeman Mike Sullivan sounds to these ears like two or three, building layers of picked notes and reems of distortion. Having lost original bassist Colin DeKuiper, the band have gained a recording-only member in the shape of ex-Botch and current These Arms Are Snakes bassist Brian Cook. Cook's bass underpins most of the album in a regimented, rooted way as Sullivan creates the magic that features prominently on tracks like 'Harper Lewis' where a hardcore chug signals a return to the more epic sound of 2006's 'Enter' album.
A more stoner rock direction but in keeping with their post rock roots features on the title track, before a slow-burning middle section leads to an epic flourish of feedback and repetition towards the end.
Russian Circles are simply a band that need to be given more recognition, their ability to fuse the more accessible riff-heavy nod of stoner rock with the epic and pedal-board obsessed post rock leanings they have is what makes them truly unique in a genre jam-packed with rigid similarity.