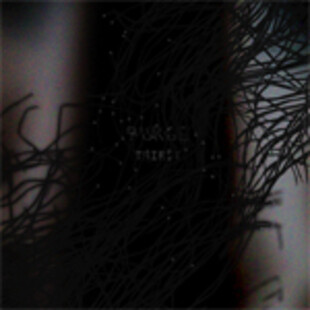 Purge is Andrew Phillips. He has produced some stunning demos, and finally his efforts have been rewarded by being signed to USA label Forgotten Empire Records (a label who have Day Without Dawn on their books - a new band formed from The Postman Syndrome, who were quite excellent).
The label also feature a few UK bands on their books - Una Corda probably the most recognizable name to those on this website. Great to see a USA label recognizing music from across the pond!
Purge present 'Thirst' as their first official full length, and with this Andrew has enlisted a few friends to bulk out the line-up. The result is impressive, but a little different to what I expected. It's a little less experimental than I remember the early demos as being, with more of an eye on the idea of creating 'rock songs'.
The result is a very structured album. This is admirable, but I miss the weird wanderings Phillips created before. That said, there's more than enough different sounds to be getting on with when 'Thirst' is listened to a second, third, fourth time...
Atmospheric with driving rhythm is the dish of the day, with a catchier Jesu coming to mind as a lack lustre reference point for those that need it. Andrew has a strong voice, and sometimes the effects that are layered on these are to the song's detriment. Thankfully however, Purge weren't too trigger happy in the studio.
Eight tracks of brooding rock are served up for your enjoyment, and overall this is a solid release. Pleasant to chill out to now and again, but for my taste, I doubt it will bear many repeated listens.