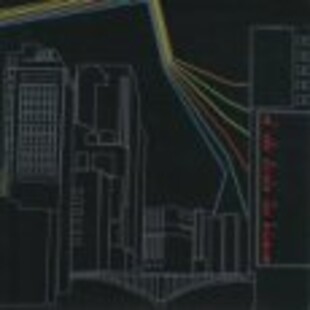 Some of you may think that I have lost my head reviewing the new Between The Buried And Me album on the hallowed reviewing pages of ninehertz. And perhaps I have. However, crucially, if you're looking for forward thinking, experimental and dare I say 'prog' movements in any genre, then BTBAM are your guys in the hardcore/metal genre. If The Mars Volta decided to create an absolutely devastatingly heavy album, perhaps something close to 'Colors' would be the result.
Unlike their contemporaries, BTBAM's sound does not seem forced at all, or designed to impress only. Instead of more obvious reference points such as The Dillinger Escape Plan and Ion Dissonance, I align them more with the ethos of such technical bands such as Irepress and Dysrhythmia. 'Colors' is a musical record - it is not an exercise in how quickly their guitarists can set alight to their guitar necks from friction alone.
It is unashamedly progtastic too. The best points on previous record 'Alaska' showcased this move, and now 'Colors' has fully realized that potential that I didn't really believe they would have the guts to naturally evolve to. Tracks such as 'Ants Of The Sky' and closer 'White Walls' weigh in at 13 and 14 minutes respectively. Length isn't everything though - quality is. 'Colors' is teeming with it.
From frantic squealing dizzying riffs to bludgeoning metal headbanging moments to their trademark weirdness of adding flamenco and polka sections. They have also added a new string to their ridiculously strung bow by adding a heap of melody. This can be no way inferred to be trying to hit another demographic - they are necessary and are executed beautifully.
This band are weird. Since first discovering I've always wanted to discard them. They won't let me. Somehow, sometime I always seem dragged back into checking out their new record. 'Alaska' blew me away and made me anticipate the new album. They have not failed to deliver.