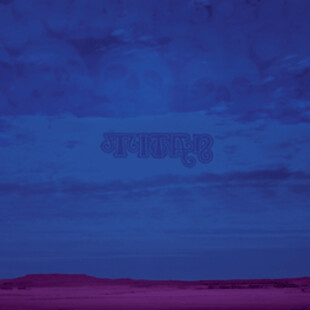 Many of the first and second wave of stoner bands (Monster Magnet, Electric Wizard, Acrimony etc) took their influences from two key sources; early Sabbath and early Hawkwind. No-one can forget the Sabbath connection (although we sometimes forget how technical some of their work in the 70's was) but the Hawkwind influence seemed to wane over the years. Waves of stoner bands seemed to increasingly take their vocal cues from the Deep Purple school of singing. You can probably blame Kyuss' John Garcia and Dave Wyndorf from Monster Magnet for this. Both have great, powerful voices and both made mind blowing albums that left a big impression. Sadly, few who tried to imitate these singers could create a sound better than your average pub rock outfit. Go back to the acid drenched early 70's and Hawkwind were producing massively heavy psychedelic music that was super cool, genuinely groundbreaking and literally mind-blowing when listened to on drugs. In 2007 the 70's are increasingly hip, and every genre of music is being mined for any last scraps of potential. So where are the bands picking up taking Hawkwind's spacefuzz baton? Where are the bands continuing and updating this truly stoner template into the 21st century? Well it looks like they're in the US. Kemado Records has, amongst other bands, the 'Technical Ecstasy' style prog-stoner spacelords Danava (Do-Nuh-Vuh) who are melting minds with their epic tracks, and Tee Pee Records has Witch and Titan making early 70's style space rock with massively heavy fuzz and authentic early 70's vocals.
Titan are a quartet made up of drummer Dave Liebowitz and multi-instrumentalists Josh Anzano (guitar), Kris D'Agostino (keyboards), and Dan Bates (bass). Aside from the scattered vocals throughout the opener 'Annals of the Former World,' Titan are basically an instrumental act. The music is clearly built out of jams but has been produced by the very talented Liars and Beastie Boys engineer Steve Revitte. Although, to my rock obsessed ears, Titan sound like a mix of Hawkwind, Sabbath and Rush, they may not even be influenced by any of these bands at all. You can hear a little Zombi in there too, some more obscure experimental keyboard sounds and whole lot of Sleep. The Sleep references are in the name, the MySpace address, the obsession with retro pedals and amps, the spacey feel and the massive fuzz assault they periodically explode into. Like the best musicians in any genre, Sleep had a spiritual feel to them like they were channeling some elemental forces into the music they played. Titan also have this incredible way of playing where everything sounds right, like a slice of the universal cosmic stew.
The album kicks off with the aforementioned mellow vocal intro before a blast of feedback signals the simplest, fattest and tastiest fuzz riff for years. Later in the same epic opener they pick up the pace into a 'Wheels of Confusion' style galloping run which spirals off into a full fat cosmic jam. The same song ends after 10 minutes like a wizard snapping your neck with his bare hands. The album contains 4 ten minute tracks loaded with epic changes, massive fuzz, spiraling lead, organ freak-outs and artfully sprinkled sci-fi noises. All of the tracks are fairly meandering but they also possess quick tempo changes and at least one fantastic, dynamic, psychedelic about-turn to keep the listener coming back. It's a progressive leaning album but if you really listen to it, from the epic riffs to the blistering pace and huge production, it's a metal monster in disguise. My only complaint would be that the occasional lead isn't as imaginative or listenable as the rest of what's on offer. But that's a small point, often the whole track will warp into a soothing new world of sound you weren't expecting at exactly the right moment. This is isn't over indulgent Mars Volta jazz metal, it's an acid rock feast of sonic food which will keep your ears interested in the universe. Do your lugs a favour and let them hear some Titan. They are the best heavy-psych band in years and as their label says 'they are here to save stoner rock from itself'. Amen to that. The future that Hawkwind sung about is Titan's for the taking.