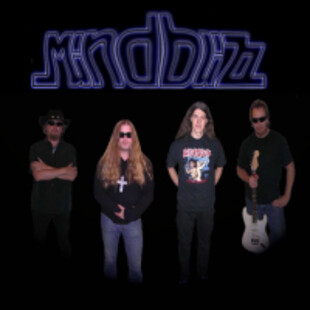 What we have here is a little gem. It's a diamond in the rough so-to-speak, but a diamond nonetheless. For those of you who crave a return to the heady days of the 80s rock/metal/doom mastery, and there are plenty of you out there, Mindblizz are your soul mates, your new best friends, your paramours. And they're Swedish.
This five track promo didn't really thrill me on first listen but, that was my own fault really. I can't have been listening to it properly because I can't stop playing it now. Vocalist Peter Nilsson shows straight away on opener 'Unholy Ground' that he is a rare breed. A vocalist who can sing high pitched doom vocals without sounding like either an Ozzy Osbourne or Bobby Liebling clone. The closest comparison would perhaps be a less gruff Zeeb Parkes from Witchfinder General. Mindblizz must be fans of the 'General.
The tracks that follow channel the same unhinged, hap-hazard energy that bands like Witchfinder General and Trouble put to such good use whilst they carved this genre from its heavy rock origins. Sure the production is pretty poor but, that just adds to the charm. The lyrics, the vibe, the wailing, grating guitars and the crunch and groove that underpins it all. I want more.