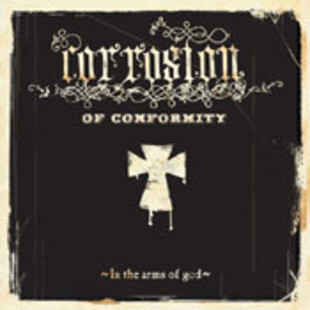 It all starts in a very disconcerting manner. The opening track, 'Stone Breaker', begins with an organ, and then heads off into a cheesy-but-competant blues jam, before kicking into a monster riff. At this point, you think, "Ahhhhh, yes, this is what I'm here for" - the distinctive Pepper Keenan vocals, the little high bit on the end of the guitar riff (I'm a drummer - I have no idea what this is called, if anything), the bass in groovy supporting role, and the pounding yet slightly fussy drums. It's all going rather well, with a change of tempo four minutes in, and then back to the song proper. I'm a bit bemused but in a good way.
Three tracks later and I realise that this album is characterised by bollocks intros. I shall try to ignore them, because otherwise it's business as usual - well-written, well-played rock with massive riffs and fiddly bits. I like to sing when I drive, and this could be a great driving album with its big choruses and shouty bits.
As the album progresses, I start to have real problems. 'It Is That Way' is a flimsy idea beefed up with an up-beat second half. The intros are not ignorable. There are alarming instances of acoustic guitar. The good stuff is still there: track six is fast and flaily, track seven is rough and shouty - but by track nine, I'm starting to fast-forward. This thing is 64 minutes long and I'm only 2/3rds of the way through.
Come on, guys, blow my hair back.
WHAT THE FUCK IS UP WITH TRACK 11??!! Faux-Floyd at its worst.
But then they pull it back with track twelve - it has a kick to it, and if you took the vocals down a bit, upped the guitars, dirtied up the drum sound, it'd be pretty decent metal. Except for the crap acoustic bits.
Corrosion of Conformity fans will like this, and it's certainly accessible for anyone coming to the band for the first time, but it's not my favourite by a long stretch. I'd love to see them play and I reckon most of this would sound awesome live - maybe then I'd "get" the album and settle in to it.
However, I shall continue to maintain that no band other than Kyuss can sustain an album of more than an hour.