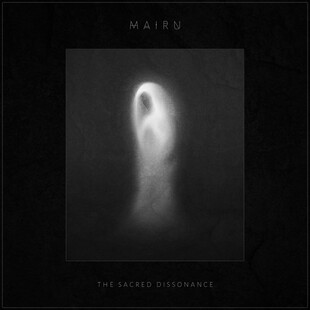 The humble ninehertz reader will likely be no stranger to dissonance - an arrangement of sounds deemed unpleasant and ultimately eschewed by the masses, but held sacred by the few. Sharing its title with a thesis on religious interrelations, the debut EP from Liverpool's Mairu raises sonic expectations whilst hinting at a deeper, more intellectual character.
Comprised of three members of electronic/ math rockers Kusanagi, Messrs Hunt, Caulton and Davis here assume different musical roles and are joined by guitarist Ant Hurlock. This reconfiguration sees Kusanagi's high frequencies and energy replaced with monstrous tones, primitive rhythms and – unexpectedly – something of an uncanny, shadowy presence, which pulsates through the four mid-length songs with elephantine weight and a sinister edge.
Mairu's favoured register and tempo is constant and purposeful; low in both respects, the musicianship is far from flamboyant, preferring instead to draw from the ever-deepening pool of post-metal heroes such as Pelican. The atmosphere is rich and rural, with its dark tones painting a gothic picture of an oppressive force lurking in the woods just beyond the safety of your log fire cabin.
Concise and impetuous, highlight Dawn Creature commands attention, while the semi-titular Sacred Lands builds unease through its raw primeval dirge. The instrumental nature of the music is familiar and welcome, whilst the warm production lends itself to the arcane atmosphere, allowing plenty of headroom for the more aggressive and dynamic passages.
Despite the title, The Sacred Dissonance is actually fairly consonant throughout. Instead, Mairu shape their disharmonious environment just as Andrei Tarkovsky did with his masterful Stalker – by presenting the seemingly normal and introducing an unknowable presence, ultimately allegorising a deep, inward journey. Although it's not always prerequisite for a non-verbal group to find a unique musical voice, Mairu have uttered their first few primordial sentences, and they'll be resonating for a good while.