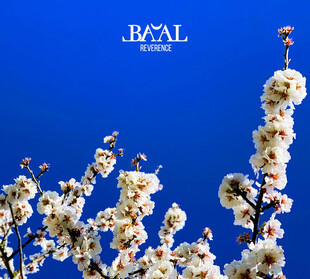 It's always a strange and unsure time when a band catapults it's way into your consciousness only to have a halting and shocking setback. Such has been the case for Sheffield five-piece, Ba'al.
Metal to the Masses winners and a seemingly unstoppable juggernaut a few years ago, they were left reeling with the departure of vocalist and lyricist Stef. It's a blow for any band to lose a singer but even more to have to wave goodbye to one so full of character and ideas.
While not replicating Steff's wrought and emotional performance, replacement Joe Stamps (also of black metallers Hecate Enthroned) brings a different energy to the band. Blackened shrieks, death grunts and an almost shoegaze clean tone mean the band could fool you as being an entirely new proposition entirely.
On early release tune and opener Grief Tourist a barrage of all his vocal abilities are put on display alongside the band's more schizophrenic approach to their initial post metal approach on their debut EP. This seems less about building atmosphere this time round, more hitting you full force. The blunt trauma of more death metal-inspired sections combined with flashes of Russian Circles or hints of Neurosis make the initial impact of this tune make you sit up and listen.
More subtle and mysterious, the title track burns slowly with some excellent stark guitar shimmer and Joe's vocals hidden in the background like a particularly menacing ghost.
It's over far too soon sadly and we find ourselves into the third and final track after just ten minutes. Closer Sepia arches it's back into glorious and grand movements, with each instrument having time to uncurl into a raging black/post metal hybrid that sounds incredibly menacing thanks to the Tye Die Tapes production job from Adam and Michael from fellow Sheffield metallers Naisian.
This sounds huge, Ba'al might have had their setbacks, but you really wouldn't know it here. A different spirit perhaps, but recognisably the same band that brought us the excellent In Gallows By Mass.
As the lurching strains of this short burst of energy die down, it's with excitement we here at 9hz towers look forward to more from this fantastic rebirth.