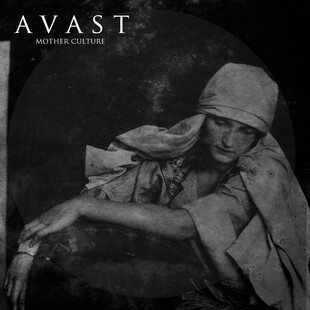 Norwegian black metal, yet not as you'd expect. You can tell from the band's promotional pictures - sunshine and colour and knitwear - not even the slightest smear of corpse paint. Avast openly court the blackgaze tag.
I'm agnostic towards what is sometimes called post-black metal, and while with the majority find it bores, recognise some magic occasionally lies within.
Avast set out their stall well, and quickly. The title track opener is fierce as you like, never dropping right out into mood / lift / lounge even in the requisite introspective passages. Of course it's from the same valley occupied by Deafheaven and Alcest, but Avast, perhaps having to prove themselves unlike the recent meandering (read boring) evolution of the most prominent bands, embraces the extreme metal elements more consistently, delivering successfully, more in line with the amazing Black Monolith record.
One track delivering a great but expected sound is one thing, now the album needs to grow. The Myth's bright and optimistic energies flower and release in post-rock contentment, with an almost emo instrumental middle section. Birth of Man is purer black metal, very Wiegedood in the way they embrace the ferocity even as the riffs deliver hidden uplift, beneath the cacophony. Halfway through, and all is good.
The second half suffers in comparison. Never bad at all, it does however lapse into some of the negative traits of the sound. Take An Earnest Desires, where more than three minutes of boring post-rock elapse for no reason other than to add the facade of depth and contrast prior to the eventual heavier bursts that inevitably arrive. The awe of the opening three offerings is conspicuously absent in the final triplet.
Despite that, the overall impression is of positivity. It isn't overly different from a lot of what you will have heard if you've got any stake in this most modern of sub genres, and depending on your view on it, you can guess how much this will be of interest to you. But for any floating voters, those not overly committed towards nor dogmatically opposed to the trend, this is an enjoyably captivating album.