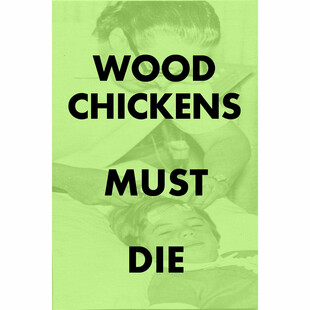 It's not often we get something sent that's this crazy and intense straight out of the gate. Wood Chickens are a three-piece that ply you with twisted, country-tinged chunks of punk. This cassette rattles off five tracks in just over four minutes.
Presented with no frills, the cassette comes from what seems like a relatively new label, Crush Grove Records. We'll be keeping an eye on their output as this snorting, raving release pushes all the right buttons. Billed as caffeinated cow punks, Wood Chickens are certainly just that.
As well as some choice punk bangers, there's also synth weirdness, dial-up modems and snatched conversations present. Someone wrangle an album out of them and we'll give you a longer review.
Worth the price of admission for the genuine inventiveness on display, this is another band to keep an eye on.