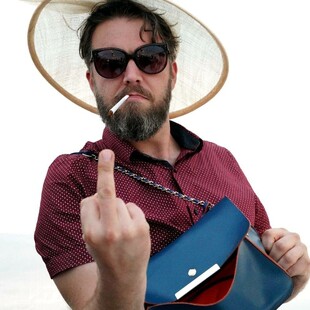 We're on number 12 already! Can you believe it?
This time we're chatting to London/Poole legend Ross Davies. Many of the present listeners to the podcast will recall the mighty Brenda, but Ross has since embarked on a mission in creativity, jacking in with bands like Hot Sauce Pony, Modern Men and Rat The Magnificent.
We chat about old Sheffield gigs, his adventures with Steve Albini, playing music onstage with his heroes and much more.
Tracks include:
Brenda- The Coldest Geometry
The Slow Revolt- Never Get Close
Rat The Magnificent- Itch
Hurtling - Feel It
Stephen Evens - Evil Twin
Hot Sauce Pony- Fenced In
Bug Prentice - Nebraska Admiral
Family Manderson- Wolves
Smallgang - No Lotus
Modern Men - Oscar Alpha
Hot Sauce Pony - Burnt Ends
Rat The Magnificent- Martallon