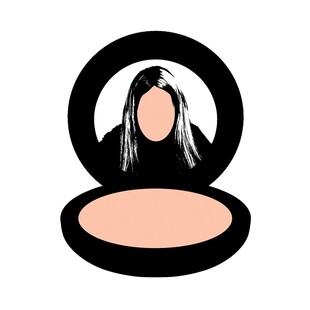 Heavy Natural are members of a collective of Dutch musicians that experiment along the verges of multiple metallic and psychedelic genres, with membership in the superbly monstrous Cryptae and the electronic noise droners Dead Neanderthals. Who knows what lies in here then...
Twenty minutes later, the album done, the answer is, on the whole, 80s indie and 90s post hardcore with black metal vocals. It is, as expected, different to any norm, and it is thrilling, to the point I'm itching to press play again, before typing another word.
You first hear it on Lips, jaunty, jittery, dancing hardcore guitar accompanied by harsh-throat vocals as if recorded through the boards of a coffin, blurred as if from the true school of BM and their under-production. It weirdly works, the guitars never depress to match, staying on their merry path. Leak is less sprightly, but no less enlightening in its outlook, it's probably better, especially in the big ending minute.
There are times when the blackness infects the rhythm, on Pump for example, a marching stomp that no matter how much it attempts to stride its 80s pop vibe cannot help but get dragged into a slightly darker tone, the culmination a punk splurge. The closing Tomb goes all over, grand opening, post-rock playfulness, drum lead atmosphere and post-black metal majesty shimmering all in under three minutes.
My highlight, among many candidates is Hide, where a slow start of whispering goth mumbles gives way to ferocious shrieks. You could call it The Cure gone black metal - it wouldn't particularly accurately describe the music, but it paints a picture of the wondrous inventiveness portrayed.
This may read as if the noise within is weirdness off the scale, but the beauty of Heavy Natural is that this feels so, well, natural. It is heartwarming punk with a dark overtone that manages those contrasts seamlessly, creating something that feels fresh and engaging.