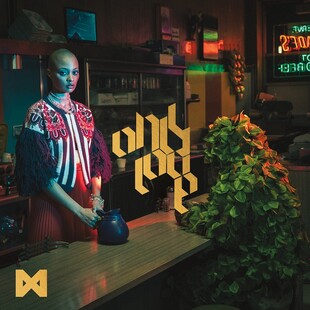 Holy fuck, this has the hairs on my arms tingling halfway through track one. At the end of listening to a batch of new records from Throatruiner Records, the one I felt least likely to get anything from brings a euphoric rush from the off.
The track in question is Witness, like Dillinger Escape Plan or Converge dabbling with electronica quirks and an emo uplift, channeling the bold footsteps of Trencher and Genghis Tron. The album's bristling inventiveness seems to stretch a little too thinly for a couple of tracks afterwards, Role Models' industrial beginnings akin to Mad Capsule Markets with harsher vocals, while Nowhere to be Found never finds its feet in amongst the jazzy, trip hoppy wiry ambient electronics merge into metallic pummel madness ending.
Yet the middle period truly elevates this album. Apperception is another highlight, reminders of Sheffield's finest Rolo Tomassi and their early innovative hardcore and synth athletics. Parody Warning's skittish and manic flit from speaker to speaker is matched by Despise You-reminiscent bi-gender vocals, which switch over in delivery on the following Fortune Daughter, the contrast between soothing and rasping illuminating. My initial notes simply state "heavy yet poppy, fast and brilliant".
Then there's Luxury Themes, which feels 80s goth/new wave, a bit Beastmilk, with an intense drum backdrop (provided by Ben Koller). I drift from this a little but then the middle to ending drops my jaw so I have to start afresh, and this time I appreciate it wholly. Different, infectious and mesmerising. I have this on repeat for days. The final few tracks don't quite hit the same heights but are consistently intriguing.
I may be overly excitedly proclaiming this, but this has album of the year potential. So far, of course, but as this made me smile, laugh, sing, jump around and repeat over and over it'll be something truly special that beats it.