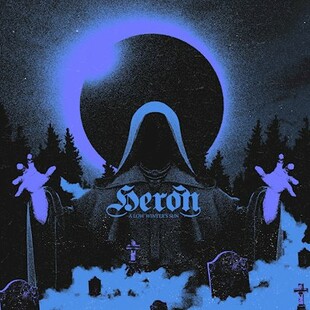 Joining the ranks of other ornithologically-named bands as Pelican, Red Sparowes, Owlcrusher and many more, Heron are a sludge-laden group of misanthropes from Vancouver. Bludgeoning and devastating, their brand of fuzzed-up heaviness comes with a layer of subtlety and variation.
From the off, they don't sound much like your typical sludge band. Dealing in brisk tempo changes and a sense of the post metal vastness that seems to seep into most releases in the genre at the moment, they tower above the genre's limitations.
However, its only on second cut, The Great Attractor that they truly come alive. Black metal double-bass sections clash with straining slabs of doom heaviness. Couple this with a decent film sample and you have the makings of something interesting.
Their first album after a couple of EPs, Heron are an interesting beast. From the sharp, all-encompassing production, to the disarming riffs and desperate vocal performance you can be sure of an intense listen.
A Gnawing Worry adds to the grief, vocals parry off one another like some primeval ritual conducted by candlelight. They also know how to hang a good chord. By the neck seems to be Heron's way. Drums equally pummel you into submission, it's a genuinely harrowing listen.
The variation continues, with vocals going even more raw as the record drags you through its own blackened, murky and sticky swamp. Feeling downtrodden? Maybe best to avoid Heron's dramatic dystopia to be honest.
Heron, like their namesake, are fascinating and arresting. Be sure to take notice if they land in your town.