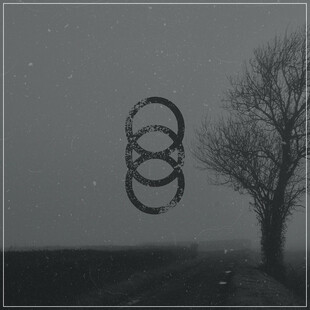 From the stark, single tree that adorns the cover, to the greyness contained within, this could not be a more January-esque release.
HYOM have been making waves live lately. This EP serves as a taster for their full length out later in the year, and showcases what the band refer to as ambient post metal. That label is apt in this case, the music rolls towards you like a faceless fog, subtle synths making opener Sun & Moon seem all the more bleak. The vocals are pushed to the fore, leading what is a bracing and somewhat understated tune. The quieter passages bring to mind the soft textures that the likes of Katatonia often employ, but the nods to the post metal royalty are there too.
Before you know it, A Year In The North Sea has eclipsed your notice, all drones and murky samples, surely the work of Owen Pegg, who also plays in the beautiful and haunting ambient group A-Sun Ammissa, before the lengthy Rei takes over for nine minutes of creeping dread.
The closing track not only shows HYOM as masters of the full post metal blowout, but also experts in creating an uncomfortable and electrifying atmosphere. Too often this genre is declared dead or crowded. Keeping things this interesting means it really isn't. The heavier parts here sting with the attack of scene luminaries Amen Ra at times, and with the grind and heft of Godflesh at others. The spoken word samples serve only to add a third dimension to the music, which stands up as some of the most engaging we've heard in a while.
Available on grey vinyl (naturally) via Gizeh Records, this is sure to sell quick, so move fast. We look forward to the album with hungry bellies here at ninehertz, this serves as a pleasing entree.